The Biggest AdWords Updates from 2016 Everybody Must know
With the year 2016 coming to an end, digital marketers have been witness to many changes in AdWords.
Here are the major changes & updates we at Envigo observed in 2016 in AdWords:
Local Search Ads Appear on Google Maps
New local search ads will appear on Google Maps (on both the Desktop and Mobile version).
In this new ad type, brand logos and offers will appear directly on the Google Maps rather than just alongside the map. For example, if you search "smog check" in Google Maps you will see the following ads: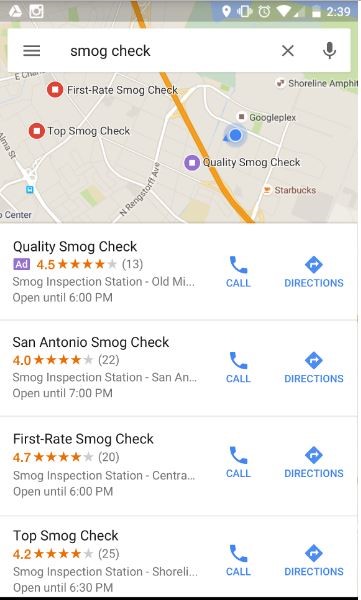 Adios Right-Hand-Side Ads
In February 2016, Google removed right-hand side ads from desktops, reducing the ad count from 11 to 7. The move was aimed at streamlining desktop and mobile search results and make way for expanded text ads.
Expanded Text Ads with Double Headlines and Longer Descriptions
Google's removal of right-hand side ads has made way for a more unified Google experience across devices.
With expanded text ads, headlines get much bigger – two 30-character headlines, up from a single headline of just 25 characters, and a single description line of 80 characters from two 35 character description lines. In early testing, Google found out that the new ad layout's CTR was 20% - 25% more than that of the previous ad type.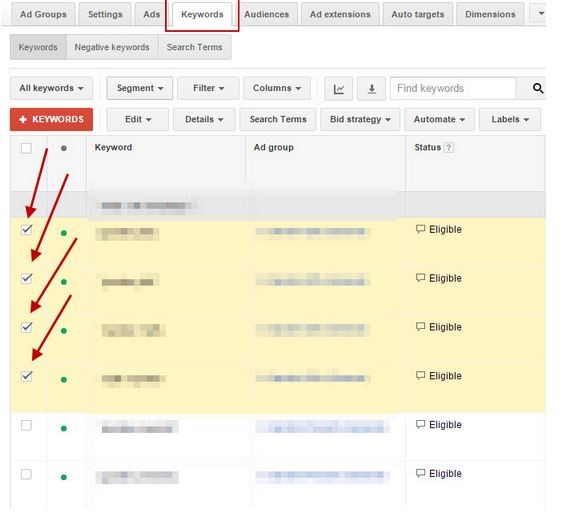 Responsive Display Ads
To simplify display ad creation and for the ease of the advertiser in creating image ads, Google introduced Responsive Display Ads. To create Responsive image ads you just have to give a URL, a headline, description line, and image and Google will create the ad. Responsive image ads will run on GDN, Apps and on native ad inventory.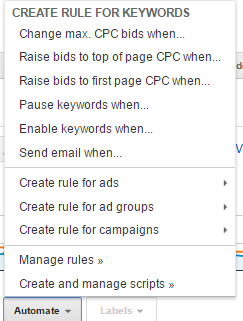 Device Bidding
Finally, Google made changes to its device bidding rules allowing the advertiser to choose which device they want to target. Currently, advertisers set a base desktop bid and then set mobile bids as a multiplier (-100% to +300%) on the base bid (tablets are stuck with desktop bids).
This gives advertisers the ability to set separate mobile bids, desktop bids, and tablet bids, which means that advertisers now have more flexibility and control over device level bidding.

Introduction of New Ad Extension
Message extension is only available on mobile devices; when someone clicks on the text messaging icon, it opens the default messaging app. It gives users the opportunity to send a text message directly to an advertiser from the search page. It prefills the text message with the advertiser's information. For example: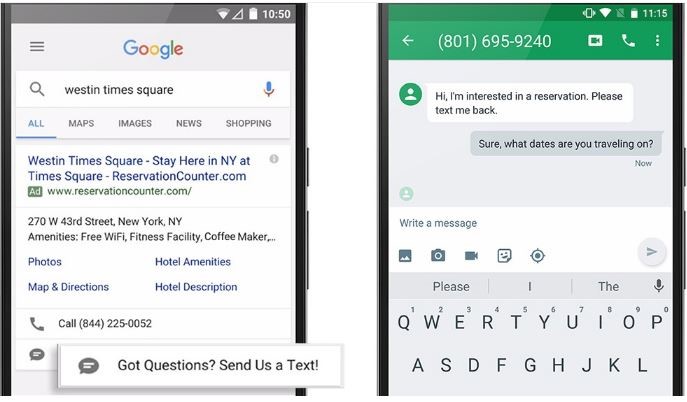 Price extension is also available exclusively for mobile campaigns. Price extension enables advertisers to show pricing information about products and services in mobile text ads like this: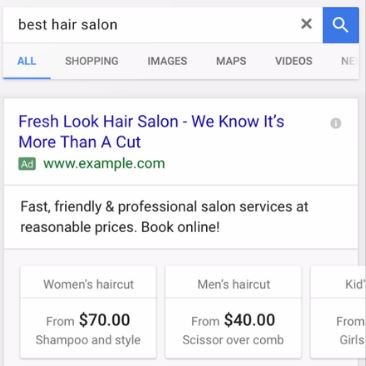 Update Universal App campaigns
In the Universal App Campaigns, Google designs your ads using data (image, logo, app name) from your existing Play Store app. You just need to give:
Multiple text ideas
YouTube video (optional)
Targeting Locations (and/or exclusions)
Bid strategy (how much you're willing to spend per install)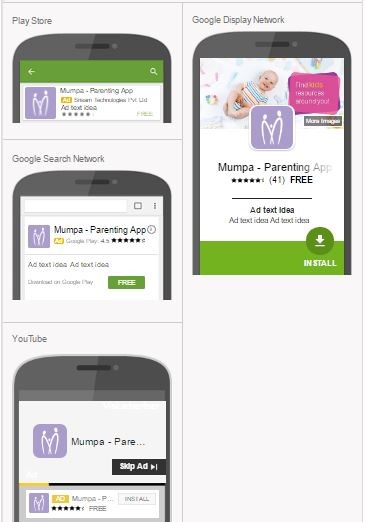 Demographics (Age & Gender) Targeting in Search Campaigns
Demographic targeting was earlier available only for Display campaigns, in 2016 Google added the demographic targeting options in Search campaigns as well. The new demographic targeting options can be found in audience tab at the ad group level of Google AdWords search campaigns. Under the "Audiences" tab, the "Demographics" tab is available and shows the performance data for different age groups and by gender. Advertisers can either set bid adjustments for different demographics or can exclude users of certain ages or genders based on their performance metrics.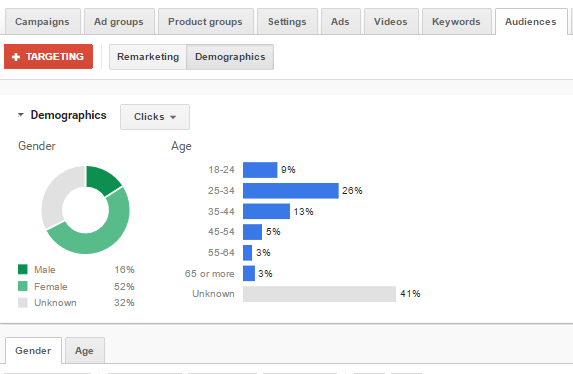 From the aforementioned changes in AdWords, it is clear that Google is pushing its mobile first viewpoint. Currently, more than half of searches are coming from mobile devices, and mobile based queries are increasing rapidly with a growth rate of 50%. These updates reinforce the importance of mobile marketing as people have already made mobile devices their primary search point (device and voice-based search, to be precise). These updates will help marketers reach their consumers in more efficient ways while empowering them to design their message and strategy more efficiently.